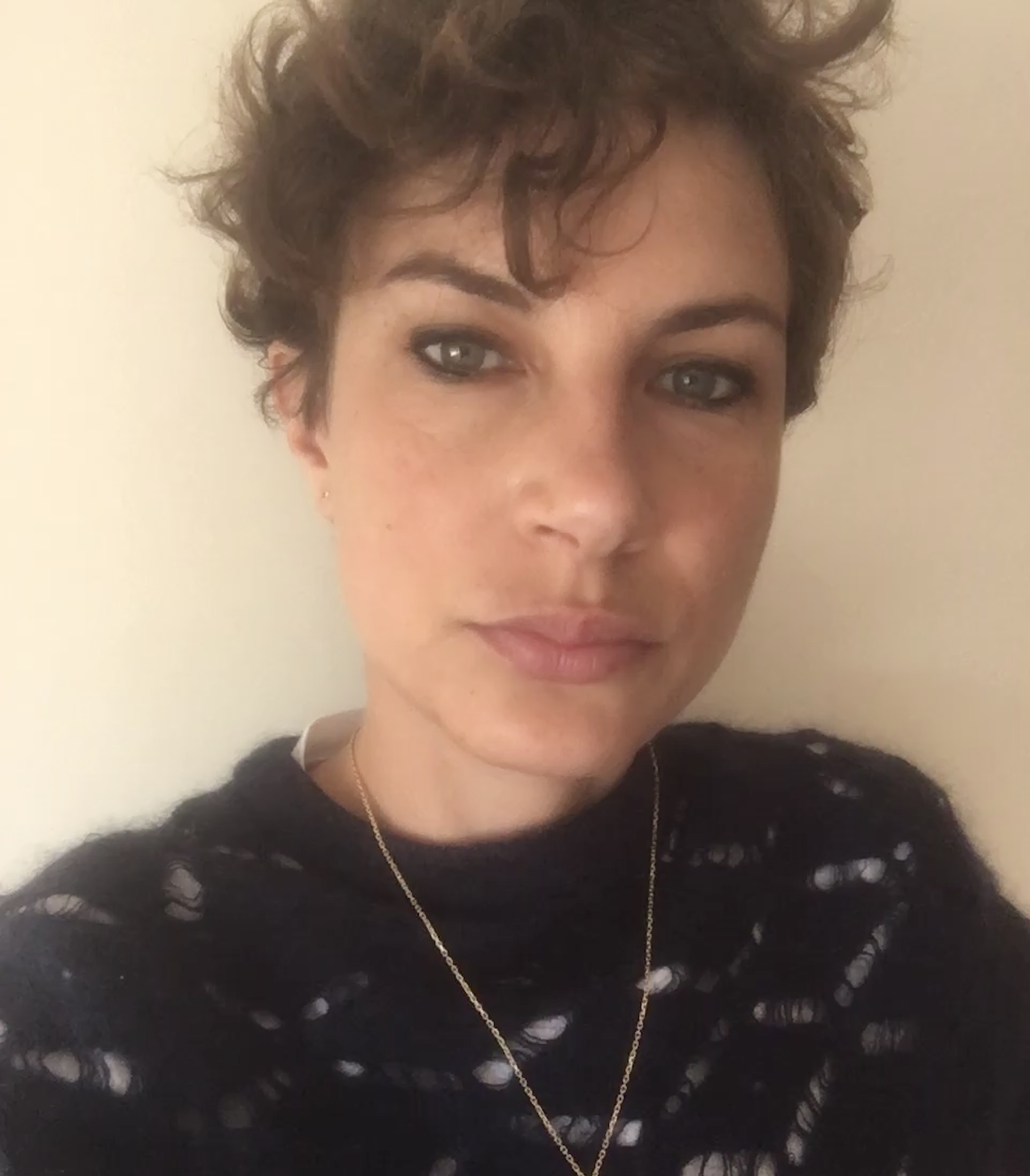 BIO
(born in Paris, 1984. Resides in Porto)


Visual artist, researcher and lecturer. Graduated in Painting at the University of Fine Arts in Porto and actual PhD researcher at Zurich University of Arts and Kunstuniversität Linz. Professor in the field of Art, from 2008 to 2019, in higher education – Coimbra College of Education and Faculty of Architecture at the University de Coimbra. Co-founder of the Experimental Cinema production LAIA and Laboratório da Torre.

Her work focus on disruptions in operative systems and in relation to their geographical location. By displacing such lapses in time and matter, she expects to reactivate the experience of the unexpected.

Presented work in galleries and events, such as Mota Museum, Ljubljana; Spoilt, Peacock Art Centre - Aberdeen; Kvitvechir, Kiev; Gallery Faticart, Rome; General Public, Berlin; Rewire, The Hague; Audiovisiva 4.0, Milan; Elbphilharmonie, Hamburg; Störung, Barcelona; Sonic Scope, Lisbon; Cynetart, Festspielhaus Hellerau, Dresden; Close, New York; Screen Compositions, New York; Mózg, Bydgoszcz; ZDB Gallery, Lisbon; Experimental Intermedia Foundation, New York; International Art Center CIAJG, Guimarães; Porto Municipal Gallery, Porto; Contemporary Arts Center Arquipélago, Azores and the Arts Center of New York University, Abu Dhabi; Denison Art Gallery, Columbus, Ohio; OnGoing Art Center, Tokyo; Porta 33 Gallery, Madeira; IRCAM forum, NYU, New York.


Granted with the Ernesto de Sousa 2011 from the Calouste Gulbenkian + FLAD Foundation; awarded for best music video, at the Curtas Vila do Conde Film Festival 2016; Research Grant Award 2018, by the Vienna Academy of Arts; Ongoing Air Award 2019, Tokyo; Shuttle 2020 by Plaka; Criatório 2021; Gulbenkian 2023. Actual artist-in-residence at Ateliers Municipais do Porto. Her work has been acquired by public and private collections.